This fun and the fascinating 2-hour tour's the most comprehensive cultural tour available and offers twice as many historical sites that entail the past, present, and future LGBTQ civil rights in America.
Discover how San Francisco's Gold Rush in 1849 created the city's first sexual and gender diverse community. And how World War II, the Summer of Love, civil rights leader Harvey Milk and the AIDS epidemic created the heart and soul of the LGBTQ community.
Learn about the creation of the Rainbow Flag and how the Castro became known as the "Gay Mecca" of the world. Walk along today's amazing Rainbow Honor Walk, bronze sidewalk plaques honoring famous LGBTQ people who have made significant worldwide contributions in history.
Come cruise the Castro and journey into this incredible community striving to make positive social changes!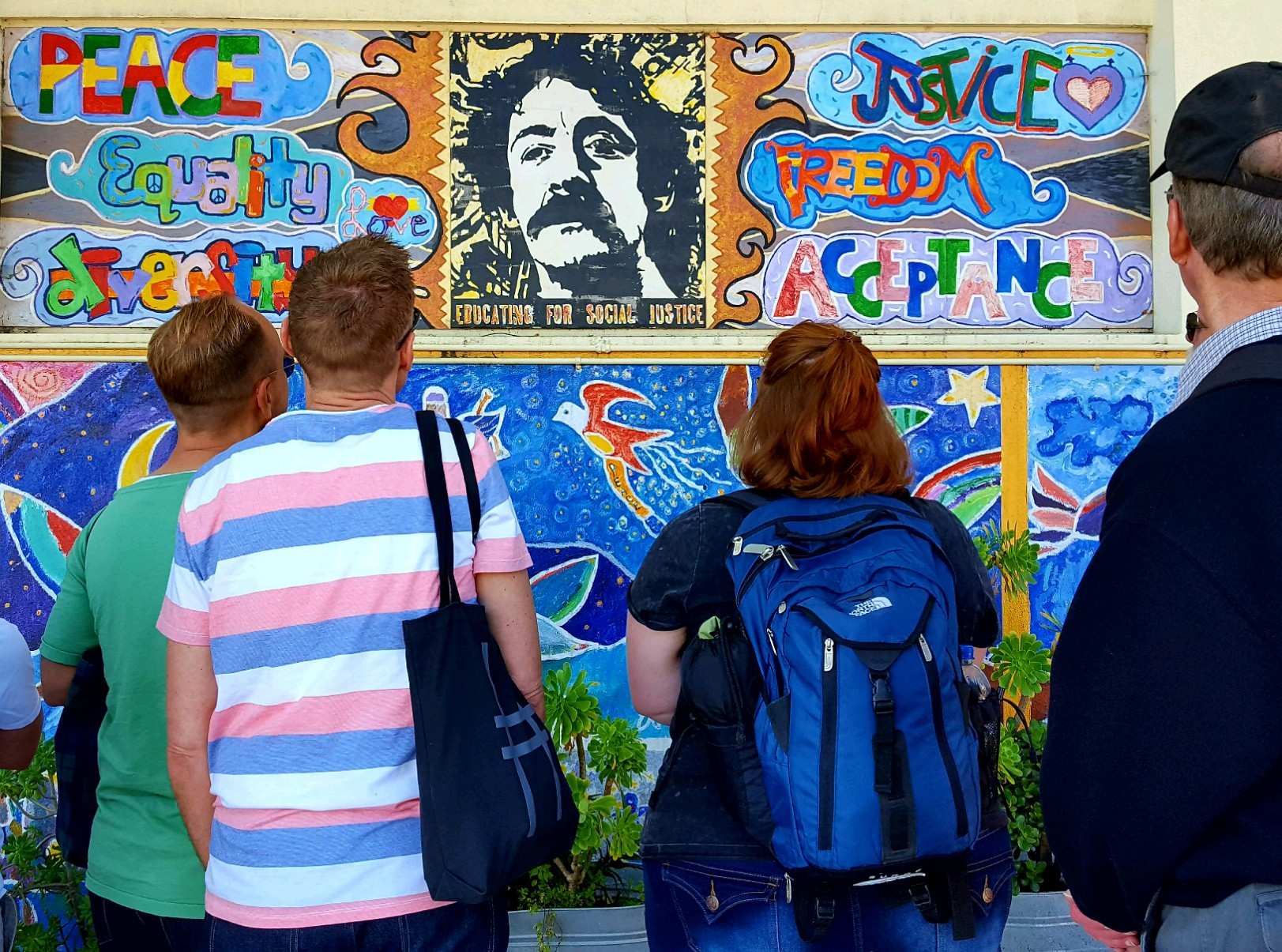 Tours: For available tours, please go to our calendar.
Where: Tours meet at the Rainbow Flagpole Landmark at the corner of Castro & Market Streets near 400 Castro Street. Just look up for the BIG flag! The meeting location is accessible to public transportation and is located above the Castro MUNI underground rail station and across from the "F" Line streetcar and several other bus lines.
Cost: $30 per person, free for children under 5 yrs*
Note: *Please note that the tour includes adult situations and sexual content. Parental discretion is advised.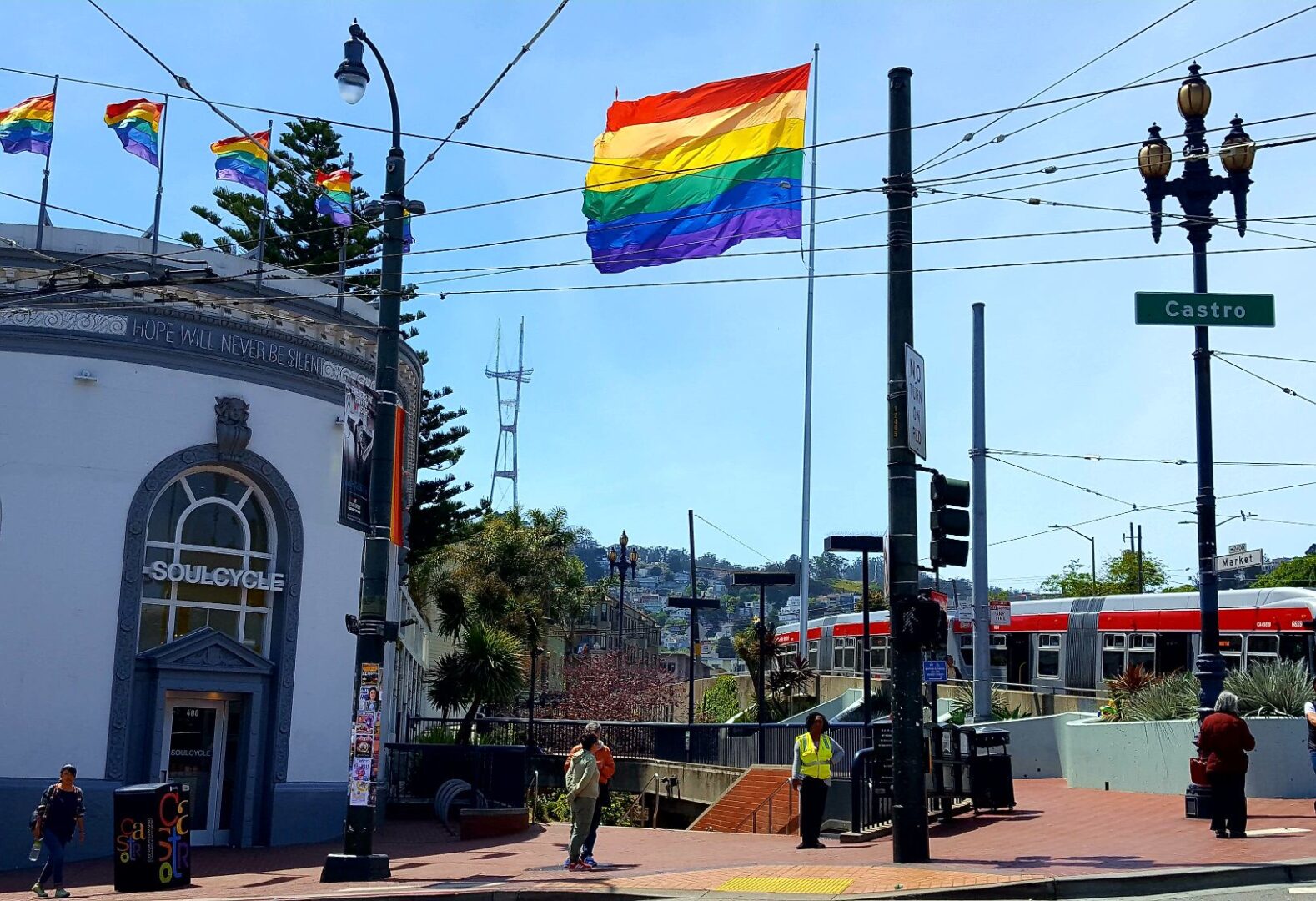 Cruisin' the Castro Walking Tours specializes in Lesbian, Gay, Bi-sexual, Transgender, Queer history, and culture.
Our services include both private tours and customized groups that can be accommodated up to 30 people. Contents and tour routes are suitable for students of all ages, seniors, special interest groups, and LGBTQ organizations. Please contact us at the email or phone number below if you wish to book a private and group tour.